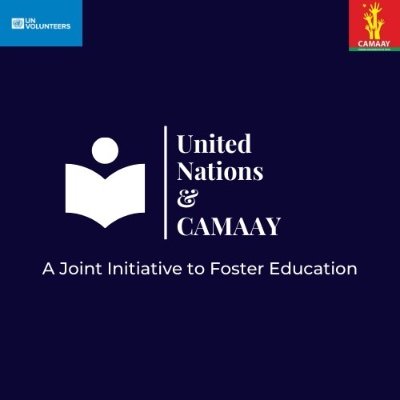 According to the United Nations Officer for the Coordination of Humanitarian Affairs (OCHA) the crisis has severely impacted the children's opportunity to receive the education they are entitled to have. OCHA reports show that in recent years at least 40 schools in the South-West and North-West regions were affected by the conflict and a number of around 42,500 school-aged children have no or limited access to education. There have been reports of several attacks by non-state armed groups which targeted schools leading to casualties among students and teachers, consequently further disrupting the educational system in the afflicted regions. The amount of cases in which students and teachers are being kidnapped in exchange for ransom is occurring on a more frequent basis as well.  The schools that are still open experience a shortage in terms of teachers and learning material. Further, the targeting of schools leads to the widespread thought among parents that schools are an unsafe place for their children, leading to refusal to send them to school to attend classes. Overall, the disruption of education is putting the children at greater risk of exploitation, such as child labour and child marriage. Young girls are particularly vulnerable, as there are relatively many cases of unwanted and early pregnancies. These pregnancies are often terminated through unsafe abortions, causing harm, damage and sometimes even death among the young girls and the unborn children.
The situation on the ground remains difficult and fragile. There are only a few international development actors present in the regions and they experience pressure when carrying out their activities. In addition, access to the afflicted areas remains difficult, primarily due to the security situation, poor infrastructure conditions, restrictions on travels to certain villages and the "ville morte" demonstrations whereby city centers are rendered empty for days. Despite these difficulties, CAMAAY believes that every child has the right to have adequate education in a safe and protective learning environment and aims to help the affected children and improve the on-the-ground situation by implementing the following strategies.
Support planning, programs and other efforts initiated by relevant stakeholders, which enables children to have access to proper education, teaching materials and safe teaching locations.
Assist in the identification and employment of volunteers and oversee training of these individuals in order for them to become proficient teachers or teaching assistants.
Support and implement reconstruction programs for damaged schools, educational institutions and other properties in the interest of establishing a secure and stable environment for children in need of education.
Strengthen government and humanitarian systems in affected areas that focus on building and creating educational capacities.
Promote efforts that enable internal displaced children to have access to education in their area of temporary residence.
Support documentation of the situation in the afflicted areas in Cameroon and raise awareness through publishing blogs, reports and the sharing of up-to-date information with other humanitarian and development actors.
Facilitate the implementation of teaching programs that have been proven effective in other areas suffering from humanitarian crises, such as the "Can't Wait To Learn!", "Learning Through Play" and "Radio Education Program" programs.
Develop an educational curriculum focused on awareness of violence and the importance of human rights
Ensure hygiene and sanitation in schools by constructing toilets and hand wash basins.
Facilitate and provide basic and essential needs for education. These needs include the payment of school fees, school uniforms, school bags, school text- and workbooks, school stationary equipment, and the availability of clean water and edibles.